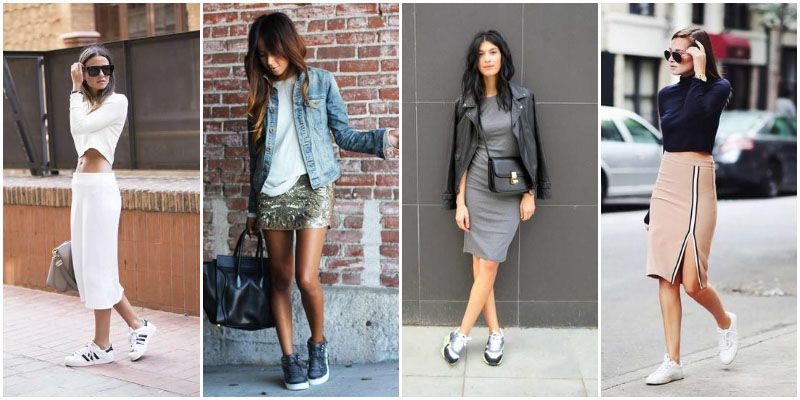 To look fabulous, you don't have a lot of money like those celebrities or fashion bloggers. We are here to guide you with these cool Outfit and Fashion Tips to make the available outfits more fashionable than before.
Street Style Outfits/Fashion Tips
Oversized Tees:
Oversized Tees now look non-fashionable? Try putting a knot by gathering the excess material in the bottom. Hold tight and put a knot tightly.
Scarfs:
Having scarf look outdated and don't know match with any outfits? Fold the scarf into half and tie it around the neck. Or Roll it and tie it on the head as a headband
Socks:
Try to leave some socks peeking out of the shoes/booty. But don't allow it to show too much. Make sure it is only ¼ from the shoes/boots. Don't afraid to use bright colors too. Have fun!
More Rings More Fashion:
One ring on a single finger is outdated. Now put a ring on all of your fingers with different styles, sizes, and patterns. You can play with its as you wanted.
Jeans:
Oh, will ever jeans go outdated? But the slight change in the way we wear could make a lot of difference. These changes will make the jean fashionable.
If the Jeans is the baggy type, then roll up the bottom of the jeans for 1 inch from the bottom. Do not make it as a cuff. Make it as a cylindrical roll with no bulges. And mess it up at the end after rolling it up to have that imperfect look.
If the Jeans is of skinny types, then instead of rolling in cylindrical shape cuff it up from 1 inch of the bottom of the jeans. Cuffs on the jeans look best if it's on the smaller side. Make the cuffs half inch wider and roll it twice.