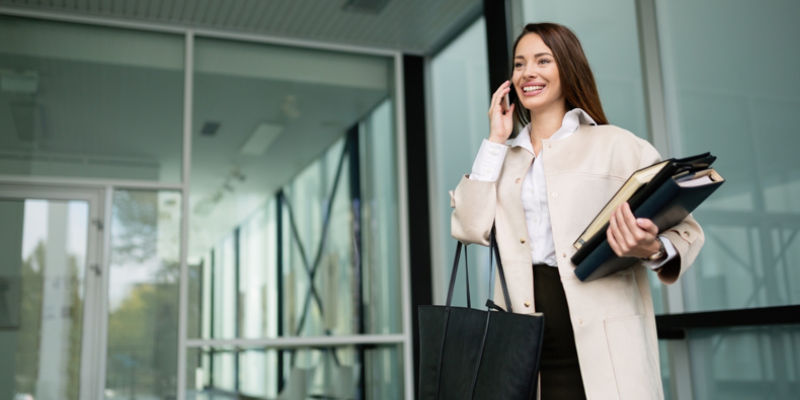 The dilemma that working women face every day is the confusion on what they can wear to work. The perspective of every woman differs from the way they look, dress, and handle themselves with confidence. It is always best to dress to acquire the job that one needs. Thus presentability carries a lot of weight when it comes to setting the best impression as a businesswoman. Presenting oneself respectable, powerful, and professional is the key to success long with competency, professionalism, and work ethic on the job front.
Styling suggestions for working women to follow
It is essential to be genuine to oneself.
There are specific guidelines that every office sets to keep a code of conduct when it comes to dressing. But one doesn't need to dress precisely in agreement with the regulations, but dressing up in a modest way, which also goes well with the office environment is essential. Colour of the dress, type of shoe and makeup, etc. must give a natural statement on the whole. A leader is one who is true to themselves, and this must in practice for all scenarios in life.
Doing some quality clothes shopping.
Every businesswoman is astute not only in business dealings but also when it comes to spending their own money. Budgeting on many other aspects personally is accepted but not when buying clothes for work. The expenditure might seem a little on the higher end when spent one shot, but the presentability to a business meeting with a bang takes over the priority of spending. Quality graded clothes can be repeated many times in the future, thus making the expenditure much lower on the whole. It is essential to pay attention to the quality of the material, the actual make of the cloth, etc. Post-purchase care is very vital to take good care of the clothing.
Points to ponder while getting dressed for business
It is best to wear heels or flats, pointed or round toe shoes with a closed surface rather than open toe shoes, so look well-groomed.
It is vital to make sure that the length of the skirt is just above the keen level and be aware of the slits on them while sitting down on a chair.
Making sure no inappropriate skin showing clothes worn to work.
Makeup is applied moderately where the lipstick can be a bolds color, but all the rest of the face is kept natural. Accessories like a false eyelash, overusing of bronzer, smokey eyeshadow effect, etc.become too dramatic for an office environment.
Wearing accessories should also be on a moderate level as over-accessorizing might break the flow of the clothing that one is wearing.
Choosing a simple handbag or a suitcase will suffice with any look.
Finally, it is essential to remember that utmost care shown to dress oneself up and appear in the most appropriate manner of professionalism by making intentional and right choices.