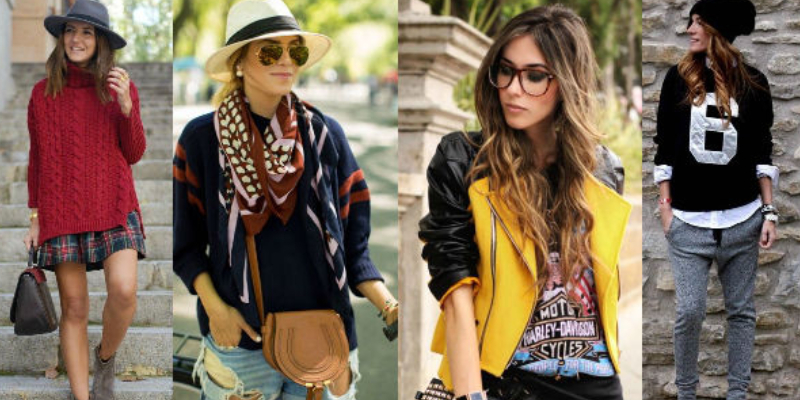 No matter how long we have been trying to style ourselves, it still becomes an everyday struggle. There sure not a single soul on earth who hasn't stood in front of the mirror trying to figure out their style and look. Though there are many fashion tips and techniques available, when it comes to practical life, the tips become worthless. Hence, this article will help you great fashion tips to rock your look in practical real life.
Balancing Proportions is the first rule of fashion
This is the first rule in fashion. You should learn to balance your style by highlighting your plus points. The main aim is to balance yourself by not wearing anything too tight or loose and too small or big. Learn to distract using fashion statements like if you have a pear-shaped body, wear simple black pants while highlighting the upper part of the body with a bold and stylish scarf. This way, you distract your lower part of the body while highlighting your upper body.
Wear Trends in an age-appropriate way
This is very important in the fashion world and suits perfectly in the practical life as well. There may be many trends going around you, but that does not mean you try out every single thing. For instance, the grown-up version style of crop tops is a long top that extends to navel followed by a skirt that is high-waisted. You can also wear a short crop-top but should be combined with an over-coat. Hence dress according to your age but with style.
Do not be too Matchy Matchy
Try out different colors instead of going to the same chrome colors. Ditch out the traditional look and try going for a contrast look. To make it look simple just take a look at the color chart. Orange is the opposite of navy or purple. Try out your outfit with the contrast of orange with purple or navy. Diversify the texture and accessories of both colors. Imagine yourself, no doubt you rock with style.
Show Skin Selectively
Fashion does not mean that you must and should show most of your skin. It does not work like that. For instance, if you are wearing a low cut dress, focus on the upper body part. Opt for a fully covered bottom along with covered arms. If the focus is on the upper body part, a fitted dress suits well. Focus on only one part of the body at one time.