Digital Marketing Trends For Improving Your Beauty Care Business 
The beauty industry is one of the thriving industries. Digital marketing can help in promoting the beauty care business. In this digital world, people prefer purchasing things online rather than visiting physical stores. Thus beauty products like cosmetics, beauty care products, accessories, and even clothes are available online for people to purchase. One must understand the role of digital marketing in improving your beauty care business. There are several digital marketing companies which help to follow the latest digital marketing trends in your beauty care business. 
Role Of Digital Marketing
Digital marketing can help in taking your beauty care business to the next level. It is a useful tool that helps to attract people towards your beauty products and services. The following are some of the ways how digital marketing helps in improving your beauty business.
Popular Social Media Channels
The social media channels like Facebook, Instagram, etc. are some of the perfect platforms that entice customers to know about your beauty care products and services. Beauty companies can make use of the contents offered by their existing customers. They can post pictures of how people look with their products. These photos would be driving factors for people who follow posts on various social media channels. Leading beauty brands make use of popular social media channels to attract customers towards their physical store.
Offers Virtual Experience
People usually wish to try beauty products before they purchase. This would make sure to ensure if the beauty product suits your skin tone. With the increase in the popularity of online beauty stores, it is essential to offer an exciting virtual experience to their customers. This would enable customers to try out the beauty products digitally and purchase the product which suits them. This is an interactive experience which attracts customers towards your online beauty store.
Latest Social Channels
In this competitive business world you must make use of the latest trends in social media. Thus to take your beauty care business to the next level you must be aware of latest social channels. InstaStories, Vlogger videos can be used as an advertising platform which talks about your beauty product. You can also create review videos about your beauty product using these new-ish platforms. Several popular brands produced Vlog episodes which received thousands of views and likes. 
Role of  Social Media in Product Launch
Product launch is an important event in a beauty care business. Several popular beauty care brand organize product launch so that their products reach out the people. It is important that you choose the right date for product launch. The social media platform would help you to choose the precise launch date for your new beauty products in the market. The latest social media trends would help to make your product launch event grand so that it creates an expectation among people towards your beauty products. 
Top Digital Marketing Trends 
It is essential that you're aware of the latest digital marketing trends to cope with the rising demand in the beauty industry. Check Out The Latest Digital Marketing Trends.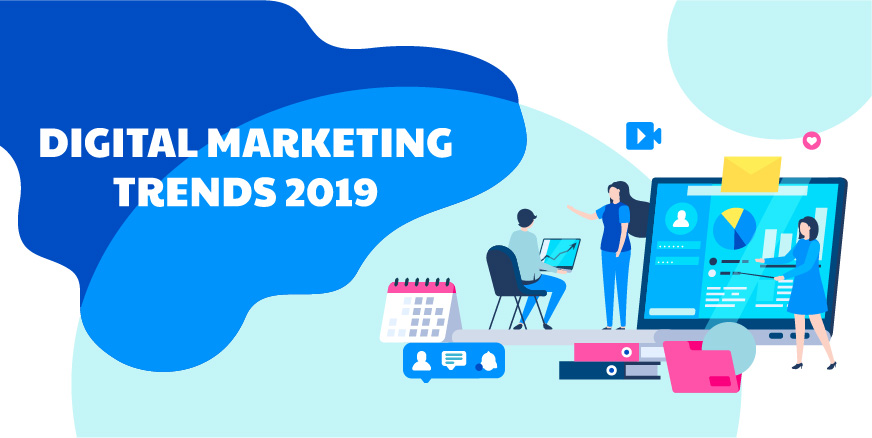 Voice Search
Today people prefer voice search when making use of search engines. Thus make sure that you create websites that your site ranks in the top with even with voice search. Make sure that you integrate your business with Google maps so that people can reach your out easily. 
Chatbots
It is worth investing in this digital marketing strategy. This offers instant replies for the common queries of customers. Thus include a personalized chatbot for your beauty product website. 
Social Media
This is the popular digital media marketing trend widely followed for all type of business. Include some useful contents about your beauty products and services in the social media pages. This would help people to know about your business. 
Know about the current digital marketing trends, which help to popularize your beauty business.
Thus digital marketing helps in revolutionizing your beauty product and services in spite of the tough competition in the beauty industry.